Home Equity Lines of Credit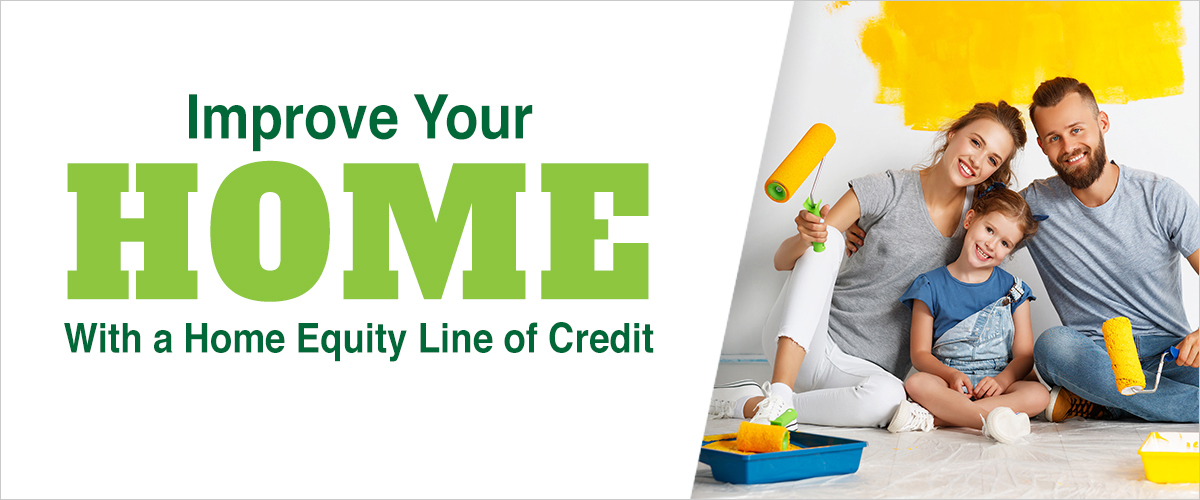 What Is a Home Equity Line of Credit?
A Home Equity Line of Credit is a line of revolving credit in which your home serves as collateral. Your credit amount is based on the amount of equity you have in your home, your ability to repay and other qualifying factors. You can borrow or draw on the line of credit for a period of time, typically up to ten years. Your home equity credit line can be used for anything. Since your home is likely your most valuable asset, most people use a home equity line of credit for major projects that may require multiple purchases over time. Examples include home renovation, purchases associated with a child's wedding, tuition expenses, etc.
__________________________________________________________________________________________________
How You Can Use Your Home Equity Line of Credit
Home Improvements
Tuition Expenses
Auto / RV / Boat Purchases
Weddings
Dream Vacations
Medical Bills
Pay off high-interest rate credit cards
Consolidate debt

Or call 304-528-6230. Click here to request more information.
All Huntington Federal lending products are subject to credit review and approval.